Its not what you think……….. This is a quick guide and some light reading on what to do in Vegas.
VISIT
The Mob Museum looks at the history of organised crime across the US, the vices mobsters dallied with, the metamorphosis from battling gangs to networked syndicates and the techniques lawmen used to catch them. The sections about Vegas are fascinating – particularly the old photos of the farms once there, the original city plan maps and the striking image of the first strip casino out on its own in the desert.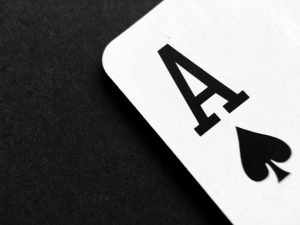 EAT
Giada, a fizzy, open-plan Italian run by TV chef Giada  de Laurentiis inside the Cromwell resort, hits that right line between hot-ticket cool and informally enjoyable. It works especially well for groups ordering a series of small dishes such as the chicken marsala meatballs to share, and the mini-pizzas are howlingly good.
LOOK
The Fremont Street Experience is a feast for the eyes. That's partly due to the enormous 12.5 million-LEDs roof that covers several  blocks, displaying computer-generated art and video footage of the live music taking place on multiple stages. But it's mostly about the people watching, with mulleted country music-lovers swilling garish plastic tubes of cocktails, Chippendales posing for photos, street entertainers dressed as members of Kiss and men in giant baby costumes among those competing for attention.
MUST
Cirque  du Soleil has several shows on the Vegas Strip, but the Love show at the Mirage manages to work through the range of emotions while providing an epic visual feast. Fitted to a specially  produced soundtrack of Beatles songs, it combines how-did-they-do-that? acrobatics, ever-morphing set design, stunt rollerblading and light shows. There's so much going on, it's often difficult to know what to hone in on.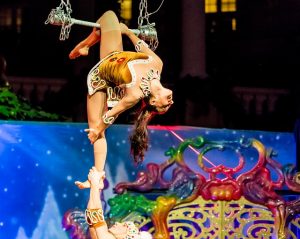 SLEEP
The Cosmopolitan is very much the new Vegas – huge, slick rooms, an undeniably impressive spa and a defiant lack of tacky theming. It's also right in the middle of the Vegas Strip, so it's an excellent base for those who prefer to walk rather than wait for taxis. We have amazing rates for your stay at this hotel, and even better deals if you book your Las Vegas Wedding with us. This would be one of my all time favourite hotels to either stay at, get married at or see any of the amazing shows that this hotel has to offer.
When it comes to Las Vegas wedding planning, we're the experts. In fact, we are the only Las Vegas travel and wedding expert located in Australia, for Australians! As the only Australian Las Vegas wedding experts who work with Australians, we offer our clients knowledge, advice and information they can count on.
There is so much information on the internet, and everyone claims to be the best. It's confusing and time-consuming. We know Vegas and Vegas weddings inside and out and we know how to make your wedding day special and simple to organise.
Pure Las Vegas Weddings is a division of Pure Travel, located in Sydney. We are a full service travel agency and our wedding planning services are FREE when you book your airfares and accommodation packages with us. Because of our relationship with all the main hotels and the volume of travel to the United States, we have the best prices GUARANTEED!