Bachelorette Parties
Bachelorette parties are more laid-back and less structured than traditional bridal showers. There is no "typical" bash, though what usually comes to mind is a group of friends dragging the bride from bar to bar and making her blush in public. You can paint the town red if that's your style (or, more importantly, the bride's), but there are so many other ways to celebrate: a nice dinner at someone's house or a favorite restaurant, low-key dancing at a cool club, a concert or comedy show—the list is endless. The point is to reminisce, laugh, act goofy and maybe embarrass the bride at least a little.
Organizing a night on the town for the bride-to-be? Here's a complete bachelorette party guide.
Virtually anyone can host a bachelorette party. Often the maid of honor and bridesmaids, who are close to the bride, do the honors, but any friend, relative (a cousin, for example), or even coworkers who feel the urge can plan this one.
Bachelor parties have been a wedding tradition since long ago, when the groom was given a chance to let loose before settling down with his new wife.
Those old-fashioned times are long gone (thank goodness!), and these days women celebrate their upcoming weddings with their closest pals too. If you're in charge of putting your best friend's bash together, read on for the full rundown of everything bachelorette party.
4 HOURS OF LUXURY LIMOUSINE
OR PARTY BUS TRANSPORTATION
UNLIMITED ESCORTED STRIP CLUB ADMISSION
No Wait/No Cover for Men of Sapphires (Fri & Sat Only) or Men of Olympic Gardens (Closed Mon & Tues)
VIP Seating
Complimentary Bottle of Grey Goose and Mixers
ESCORTED NIGHT CLUB ADMISSION
No Wait/No Cover for XS, Tryst, TAO, Hakkasan, Drai's, or Marquee
CUSTOMIZE YOUR PACKAGE
We can custom fit any package to create the perfect evening for your Bachelorette Party
There is no set price on this party as we customise this to each bachelor group! What we can guarantee is a night that you will never forget!!!!
Ask us about adding a two hour photography packages which takes you on an adventure along the Strip stopping at amazing photo opportunities giving you wonderful memories to last you a lifetime. This is a GREAT Idea to do with the girls, we can hire a H2 Stretch Hummer for you and put together a photo package when "Girls just wanna have fun"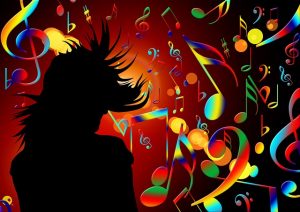 Why book with Las Vegas Weddings……….. Not only can we do your wedding and everything you need like hair and make up, photography packages, limousine and hummer hire, reception and restaurant bookings, we can also be your one stop shop and book your flights, hotels, day tours, travel insurance and ensure that your wedding package along with your travel arrangements are taken care of by 1 person only. Visit us at Pure Travel or Contact us to enquire about our special deals.