Sensational September Weddings
Getting married in Vegas can all depend on the weather, you don't want it too hot or too cold and September is one of my favourite months for the best that mother nature has on offer! We may be known for weddings, but we think honeymoons are just as important. Our hotels have some of the most magnificent suites in the world. Sleep (or don't sleep) in style with gorgeous views of the city, whirlpool tubs and much more.
When you get married in Vegas, the sky is (literally) the limit! You aren't limited to a quickie ceremony, and you needn't be wed by an Elvis impersonator – though you certainly can be if you'd like. In Las Vegas, all of your wedding dreams can come true!
September weddings are my all time favourite as the weather is practically perfect in every way. The sun sets at a great time to either capture the shadows cast over the Grand Canyon or the lights of Vegas that start to turn on at twilight which make the most amazing backdrop to your day! Wether you choose a indoor or outdoor wedding all the elements are in your favour, we have mother nature on our side who will set the most amazing day for you to tie the knot. Here are a few ideas to get your thoughts flowing on how to celebrate your day:
Sensations September Wedding Package
HAIR AND MAKE UP
Start your day with a hair and make up session where the salon stylists come to you in your hotel room. You can email through your pictures on what look you wish to achieve which is then sent onto your stylist of the day, this helps you and her prepare for your appointment.
CEREMONY IDEAS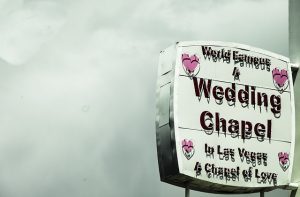 Renew your Vows, have a legal or commitment ceremony with our wonderful celebrant. She will help Coordinate your day, Officate your ceremony and take care of all the legalities as per the regulations of the Nevada Clark County.
OR
Go on an adventure to the Valley of the Fire for a fun filled ceremony that comes with all the wedding bits you need, Minster to perform your ceremony, Limousine to get you there and back, Flowers, cake, champagne, photos etc etc. Throughout September the sun is setting around 7pm & we can book your ceremony to capture the most pristine hour for the photos as the Canyon comes to life as the sun goes down.
OR
Pick a sweet, romantic, fun, zany, tacky chapel. To have Elvis or not have Elvis marry you is the next question. We can help guide you to the perfect chapel for your ceremony wether it be just 2 of you, or a wedding party in full. We work with so many chapels in Vegas that at times there is too much to pick from.
PLUS
Next is your photo tour!!!!! this is the fun part, the icing on the cake, the most memorable part of your day in my opinion. I work with a wonderful photographer that works with "you" – what "you" want, what suites "your" day & therefore the package is open and not set to any one itinerary or price. This is what makes it so different and so special that you are not paying the same as the next wedding party, that "your" photo shoot is individual to "your" story and "your" day. What you can expect on the photo shoot albeit a 1 || 2 || 3 or 5 hour session is unlimited locations based on what you want, A photo album to bring home to Australia with you (amount of photos depend on how long your photo session goes for), a 60 Day online gallery that is ready for that night, CD/DVD of all images with the reproduction rights to make your own prints and enlargement. The album and CD/DVD is delivered to your hotel or if you are travelling abroad I can arrange for the album to be posted home. Even a wedding here at home wont have all that included and delivered to you that night or the next day – the quality is amazing and the true diamond of your day.
NEXT
Dinner / Party or Snooze
Its up to you, We can book you a lovely romantic dinner in one of many special and cosy restaurants around VEgas where the lights of the Vegas Strip become your view as you dine and think about the day you just had. Or is it party time, whether you want a club, pub or bar we have it all. Rooftop locations are pretty amazing too so let us know what's your flava and we can continue with the celebrations. OR are you done!!!!!!!!!!!!!!!!!!! The day is over, its time to head back to your hotel, have a drink or even a cosy room service meal (if your parents and have your kids with you or have even left them at home with loved ones – no doubt sleep will win over any parties). We can help book your room in Vegas to guarantee a lovely bed to flop into or a panoramic view of the Las Vegas Strip to stare into.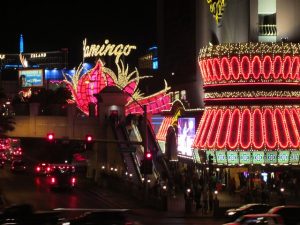 So what's next you ask, all i need is a date to get the ball rolling. It is a busy time of the year and very popular for all kinds of sweethearts to get married in Vegas so don't miss out.
When it comes to Las Vegas wedding planning, we're the experts. In fact, we are the only Las Vegas travel and wedding expert located in Australia, for Australians! As the only Australian Las Vegas wedding experts who work with Australians, we offer our clients knowledge, advice and information they can count on.
There is so much information on the internet, and everyone claims to be the best. It's confusing and time-consuming. We know Vegas and Vegas weddings inside and out and we know how to make your wedding day special and simple to organise.
Pure Las Vegas Weddings is a division of Pure Travel, located in Sydney. We are a full service travel agency and our wedding planning services are FREE when you book your airfares and accommodation packages with us. Because of our relationship with all the main hotels and the volume of travel to the United States, we have the best prices GUARANTEED!
Just click on the button below here to submit your enquiry, or just call me in the office from Monday to Thursday 930am – 430pm Sydney time.