Your wedding day will be full of memories you'll never want to forget. When booking with Las Vegas Weddings we can guarantee you 100% professional photos, quality work and a great day. Planning an overseas wedding is stressful, not knowing what you will get for the money you spend, or even if the person your talking to will show up on the day. Having contacts directly with the best suppliers and yes we are picky on who we choose to work with – that is only to ensure your day runs smoothly with quality work in return. Our professional photographer on the ground in Vegas IS THE BEST!!!!!!!!!!!!!! Not only is she your photographer but she is your wedding planner, your tour director, your angel in disguise as you embark on your overseas wedding.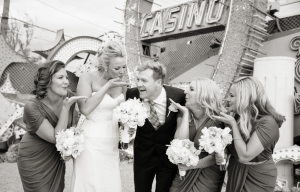 From the bouquet toss and first dance to walking down the aisle and saying your vows, it's an event you'll always cherish. Long after the ceremony is over, your wedding photographs will be treasured keepsakes that forever remind you of the experience. While some couples may be tempted to skimp on a professional photographer, don't make this mistake. There are just too many horror stories of couples missing out on great images because they trusted guests to take photos. Here are five more reasons why a professional photographer is so important for your wedding.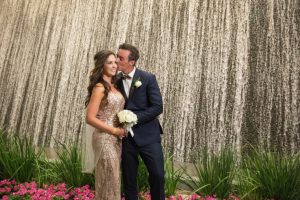 Engagement photos: So you've made the announcement and set the date… Next you need some great photos to help spread the word via invitations, social media,
blogs and more. That's where your engagement photos will come in. These sessions should be held at a photogenic location — think the Las Vegas Strip or Nevada's scenic dessert — and with a great photographer who knows how to pose subjects like they're being featured in a bridal magazine. Engagement photos can also be used for albums and various decorations at the reception.
Professionals know the best shots: Pro wedding photographers have a knack for knowing when and where to capture those iconic shots. Whether it's setting up lighting equipment or just making the couple feel at ease, a wedding photographer has the experience and knows what to expect. The photographer will probably find and capture images you never considered, like "getting-ready shots" or pics of your dress and rings.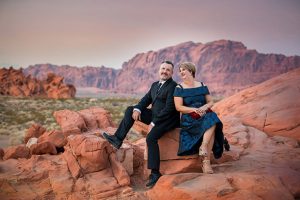 You're free to enjoy the day: If you hired a professional photographer, that's one less task you have to worry about. In many ways, the photographer is like an unpaid wedding planner. The photog will gather up all of the family and make sure to get portraits of everyone. You won't have to worry about Uncle Ray being left back at the bar while you're getting in those portraits with everyone else.
Guaranteed high quality images: The photographer will be taking thousands of pictures using high-quality lenses and other professional equipment at your wedding. Using professional photo editing software for enhancements, he or she will narrow them down to the best 500 or so images (depending on your contract). This means you won't have to worry about searching through any blurry photos. You'll just be getting those glorious, high quality pictures.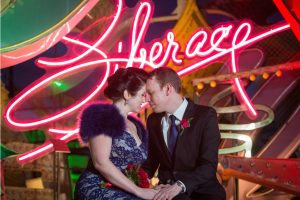 Special perks like wedding albums and more: After the celebration, a professional photographer will send the couple their images in a nicely organized disk or flash drive. You may want some enlarged prints, a custom-made album or another special photo keepsake. At Exceed Photography in Las Vegas, we can create wedding albums or help you decide on which photos would look great as a blown-up portrait in your living room.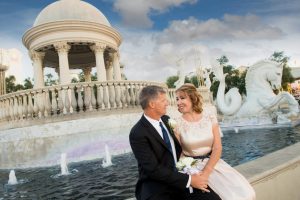 Ask us about our photo tours. We have tours along the Las Vegas Strip where the itinerary is open, the photo stops are unlimited. We have packages from 1-9 hours that can include pre-wedding shots in your room, your wedding ceremony and package covered, tours along the Vegas Strip & all the way to your dinner or reception. The good thing is that no wedding is the same, no bride and groom want the same thing – so WE CATER THESE PACKAGES TO YOU!!!!
When it comes to planning your wedding in Las Vegas – we are the experts. In fact, we are the only Las Vegas travel and wedding expert located in Australia, for Australians! There is so much information on the internet, and everyone claims to be the best. It's confusing and time-consuming. We know Vegas and Vegas weddings inside and out and we know how to make your wedding day special and simple to organise.
Pure Las Vegas Weddings is a division of Pure Travel, located in Sydney. We are a full service travel agency and our wedding planning services are FREE when you book your airfares and accommodation packages with us. Because of our relationship with all the main hotels and the volume of travel to the United States, we have the best prices GUARANTEED!
How to start?
Give us a call or contact us online and we can commence the process with you.
Email us via our Contact Form or call (02) 9407 8400 to start your Las Vegas wedding adventure today!