Get to know Las Vegas district by district—the best local restaurants and bars, arts and entertainment and things to do in Downtown Las Vegas.
Freemont East is a taste of the old Old Las Vegas
North of the Strip, Downtown Las Vegas is another world. Sure, there's been a splash of paint here and an outrageously uninteresting electronic canopy there, but Downtown hadn't changed much in spirit for decades.
In the 1930s and '40s, hotels and casinos dotted Fremont Street, then the city's main commercial drag. But the rise of the Strip and suburban expansion drew trade away from Downtown. The construction of the Fremont Street Experience in 1995, which turned a five-block section of the road into a pedestrian-friendly gambling mall and covered it with a canopy that screens light and sound shows, succeeded in luring some tourists back to Glitter Gulch. Then a 21st-century Downtown began to sprout in 2006. Huge cranes and land-movers arrived, bringing steel beams, glass panes and concrete. With them came entrepreneurs armed with small-scale business plans and modest amounts of capital.
Now there's never been a better time to discover Downtown, an amorphous amalgamation of things gone right and wrong. By turns sleazy and chic, downcast and upmarket, desperate and enthusiastic, it's a section of town in which constant and concerted efforts to make something incredible have failed only in specificity. Something wonderful is emerging, just not quite as originally intended.
Don't forget to check out the many hidden restaurants in Freemont East, here is a list of just a few that run along this amazing area of Vegas.
Pizza Rock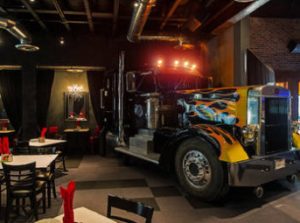 We could list Pizza Rock chef Tony Gemignani's credentials, the many awards and titles he's won. But we'll just say this: The man knows his way around a pie. And there are plenty on the menu at this downtown restaurant, where the pizzas are listed according to their cooking temperature and type of oven. Purists will want the Margherita Napoletana (baked in a 900-degree wood-fired oven), while more adventurous types might opt for the Cal Italia with gorgonzola, prosciutto and fig preserves (650-degree gas brick oven) or one of the Romana varieties (700-degree electric brick oven)—long, thin pies with three different sets of toppings. The decor is unfortunately more focused on the rock than the pizza, but the food is worth the view of a decorative truck parked in the dining room.
There are plenty of things to do in Downtown Las Vegas. This is one area of the famous LV Strip that caters to everyone.
Las Vegas Natural History Museum
This small, enthusiastically run museum doesn't offer much in the way of bells and whistles. The Marine Life Room features small sharks in a large tank, the Wild Nevada Room has exhibits on the flora and fauna of Nevada and the Young Scientist Center has some interactive displays. However, the big draw is five roaring, robotic dinosaurs, among them a vast T-rex. Combine a visit with a trip to the nearby Lied Discovery Children's Museum.
If you are looking for somewhere to stay around Freemont East then you can't go past the El Cortez.
While not particularly amazing, the rooms have been remodeled and are considerably nicer than they were a few years back. The Ogden House, across the street, has been renovated in an attractive modern design and renamed the Cabana Suites. Recommended if you're staying Downtown.
When it comes to Las Vegas wedding planning, we're the experts. In fact, we are the only Las Vegas travel and wedding expert located in Australia, for Australians! As the only Australian Las Vegas wedding experts who work with Australians, we offer our clients knowledge, advice and information they can count on.
There is so much information on the internet, and everyone claims to be the best. It's confusing and time-consuming. We know Vegas and Vegas weddings inside and out and we know how to make your wedding day special and simple to organise.
Pure Las Vegas Weddings is a division of Pure Travel, located in Sydney. We are a full service travel agency and our wedding planning services are FREE when you book your airfares and accommodation packages with us. Because of our relationship with all the main hotels and the volume of travel to the United States, we have the best prices GUARANTEED!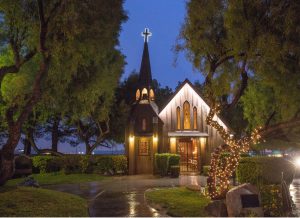 Source; Timeoutlasvegas.com 20 Dec 2018