Tying the knot in Sin City? Make it an affair to remember when booking the best Las Vegas wedding chapels and venues. At Las Vegas Weddings its all we do, all day everyday so trust in us to be up there with the experts on the Chapels to marry in and the ones to walk away from. Here are our favs
1. Chapel of the flowers
Imagine for a moment the perfect Las Vegas wedding venue: elegant and serene, an oasis of bliss that is ideal for your dream ceremony. Your dream is about to come true at Chapel of the Flowers
2. Bellagio
3. Hartland Mansion
4. Mount Charleston Lodge
5. Chapel in the Clouds
6. Graceland Wedding Chapel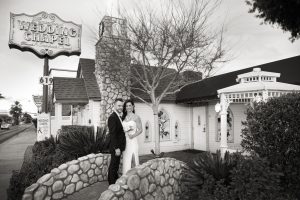 The Graceland Chapel has been a part of the Las Vegas Strip for over 70 years and is one of the most prominent chapels for a wedding in Las Vegas. A Las Vegas wedding is one of the most appealing wedding ideas to celebrities too. Jon Bon Jovi was married here and in 2001, actually held a concert in our parking lot with 75 couples who renewed their vows with him!
7. Helicopter Weddings
8.The Mob Museum
9.Viva Las Vegas Weddings Chapel
10. Keep Memory Alive Event Centre
11. Cosmopolitan
12. Little Church of the West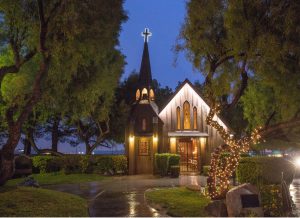 Built in 1942, the Little Church of the West is truly the grandmother of all Las Vegas Wedding Chapels.  Most noteworthy, for 75 years wedding couples and celebrities have chosen the Little Church of the West for their wedding day.  Especially relevant now being the oldest building on the Las Vegas Strip the Little Church of the West was placed on the National Registry of Historic Places.
13. KISS Love it Loud Wedding Chapel
14. Mon Bel Ami Wedding Chapel
15.Paris Las Vegas
Wedding vows are a sacred symbolic showing of a couple's mutual adoration and passion for each other. When you've married your soulmate that fire never dies and married couples are continually looking to show each other how much they truly mean.
Why book with Las Vegas Weddings……….. Not only can we do your wedding and everything you need like hair and make up, photography packages, limousine and hummer hire, reception and restaurant bookings, we can also be your one stop shop and book your flights, hotels, day tours, travel insurance and ensure that your wedding package along with your travel arrangements are taken care of by 1 person only.